Times were clearly different some 50 years ago. Check out this picture from the Gay El Rancho dude ranch. It was taken in 1949 or 1950. This was back in the day when you could go to a Gay Resort and nobody would think anything of it. In those days, Gene Autry had a hit song called A Gay Ranchero so the name may have even been reflecting popular culture.

The Gay El Rancho was a dude ranch in Gaylord, Michigan. Later the name was changed to the El Rancho Stevens when, presumably, the meaning of the word "gay" began to change in popular culture.

Just recently this ranch has been reborn as an upscale event destination and is called the Sojourn Lakeside Resort. It looks like a picturesque place to have an intimate wedding surrounded by nature. Perhaps in keeping with their past they could specialize in gay weddings (haha).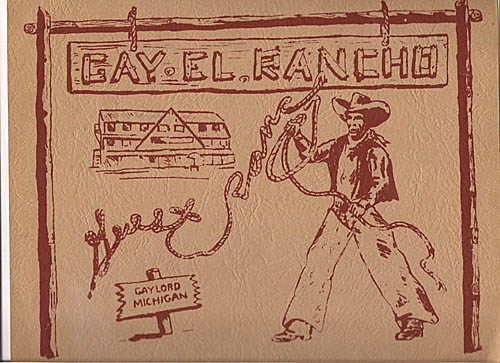 This skeleton-looking dude looks like a poster for a horror movie. Who would look at this graphic and say "Hey I want to go there!"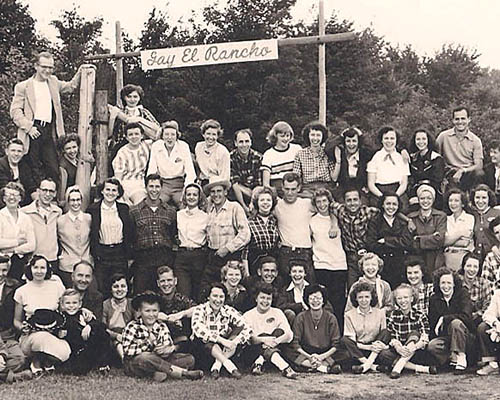 This is a group of campers from the summer of 1949 or 1950. Presumably they spent their days horseback riding, hiking and enjoying the beach on Dixon Lake.